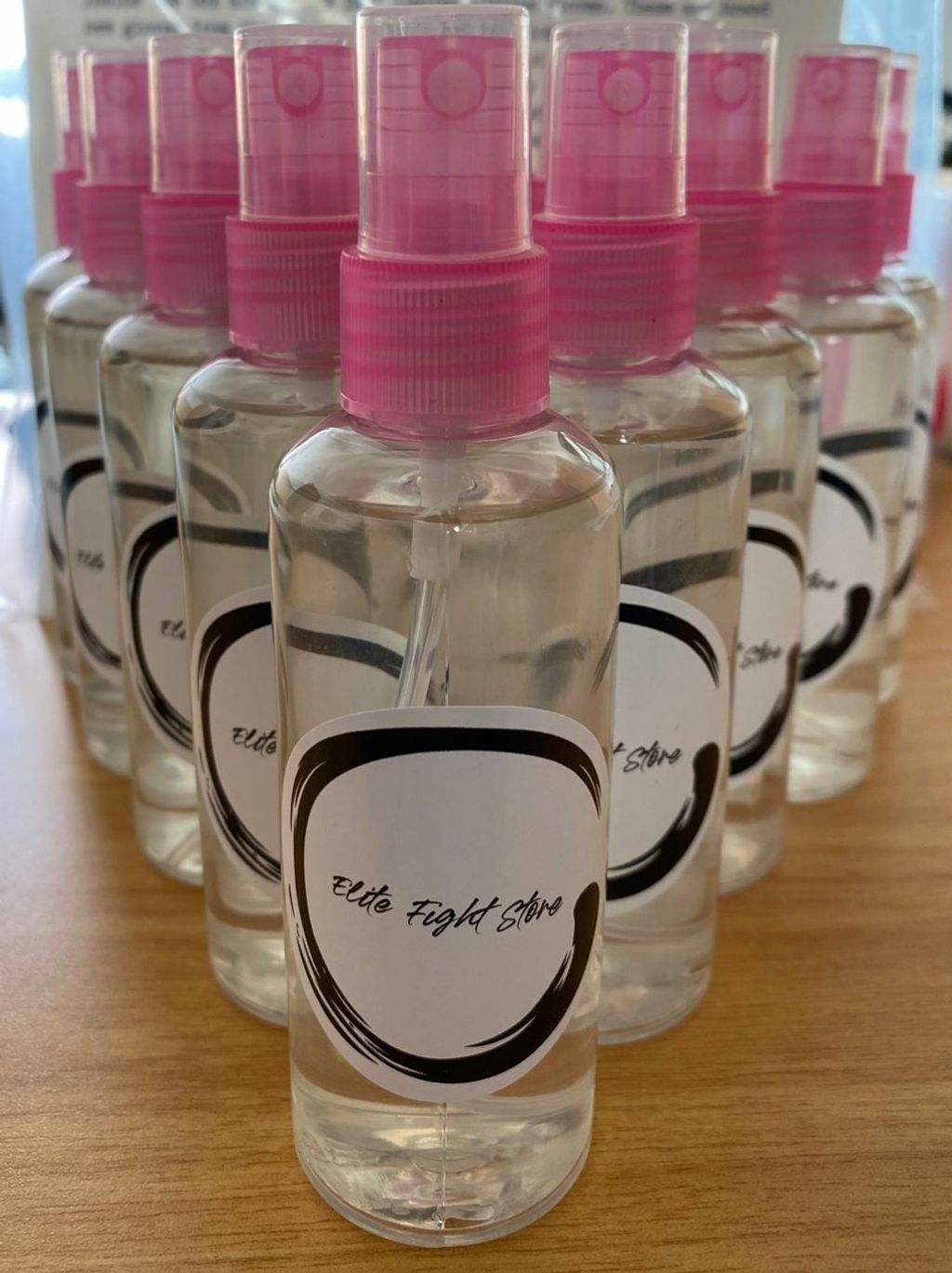 Odour Clean & Deodorize Sanitize Spray For Muay Thai, MMA, Boxing Gloves
So you're looking for a way to clean those stinky boxing gloves, well you've come to the right place! I myself have suffered from the horrible odor of stinky boxing gloves. Those days are far behind me now thanks to a few products that I use after every training session. Glove maintenance is one of the most overlooked aspects of martial arts training. A sanitized pair of gloves will reduce the probability of skin irritations or infections.
Think about everything your hands touch after using boxing gloves, this type of irritation can spread throughout the body very quickly. Skin infections are nothing to joke about, which is why it's important to clean boxing gloves after each use. If you take good care of your gloves they will have a much longer life. More importantly, your gloves will smell fresh and clean instead of a dark cave of sweaty odor.
Anti bacterial and removes odours and germs.
Contains: Alcohol
Can be used on: Muay Thai, MMA, Boxing gloves, shin pads, kick pads, belly pads, body protector, gym training and fight gears etc.